About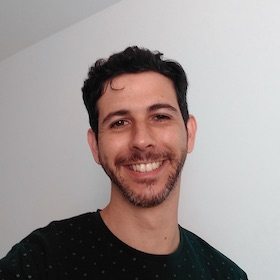 About Me
I am a photographer, director & DOP (Director of Photography) from Canary Islands and based in Barcelona and available worldwide. I do lifestyle, advertising and sports photography & films.

In order to tell authentic stories, you have to show authentic emotions. I am specialized in bringing stories and emotional connections to life through images. My photography is about life. It's about colours, emotions, moments, people with their personalities and stories.

In each project, me and my team can manage all the production. What involves the art direction, casting, the location scouting, hiring and booking (technical equipment, staff, trips, stays, catering, production permits), the production of the images and finally the postproduction with the color grading and retouching.
Contact Me
Social
Our Creative Production Studio
Based in
08028 Barcelona
Barcelona
Spain
Some Selected Clients
BDK Bank
BIBA Magazine
BioTechUSA
Bricca
CCM Benchmark
CallMiner
Canada.com
Canadian Living
CareFlex
Carlsberg
Clean Water Action
Columbia University
Cox Media Group
Ernst Klett Sprachen
European Union
Everydays
HuffingtonPost Canada
Idecnet
Kidenia
Leaf Group Ltd
Meliá Hotels
NBC
Nike
NutriSport
Patientus
Picker Institut Deutschland
Radio Canada International
Reby
RokokoPosten DK
Schlütersche
Secret Source
Shasēl
TechWalla
The Business Journals
Turismo de Canarias
Vix Inc
Western Digital
YFS Magazine
eHow